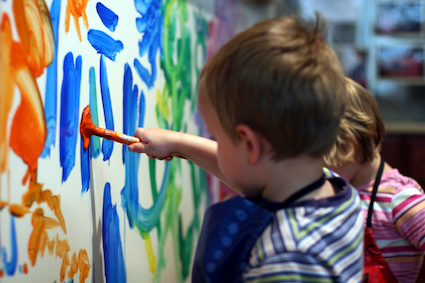 The mission of Gardendale Nazarene Daycare is to extend our church ministry into the community. Our desire is to provide safe, quality, loving care and education, which will allow each child to develop spiritually, socially, and intellectually. It is our hope that as a parent, you have peace of mind and the knowledge that while you are away your child is being cared for in a safe and loving environment.
Six Week to Four Months 1:6
Five Months to Six Months 1:6
Seven Months to Ten Months 1:6
Ten Months to Twelve Months 1:6
Twelve Months to Fifteen Months 1:7
Fifteen Months to Twenty-Four Months 1:7
Fifteen Months to Twenty-Four Months 1:7
Two-Years to Potty-Trained 1:8
Potty-Trained to Four-Years 1:15
Gardendale Nazarene Daycare does not discriminate on the basis of race, color, national or ethnic origin in administration of this education policies, admissions policies, and athletic and other school administered programs.
Gardendale Nazarene Daycare is a ministry of Gardendale Church of the Nazarene. For more information on Gardendale Nazarene, visit our website at
www.gdalenaz.org
.